Nothing kills your exercise motivation faster than a roomful of witnesses at the scene of your Not Nailing That Yoga Pose. But that's where workout apps for your smart phone (that you can use in the privacy of your home) come in. Got a large sweat stain on your workout top? Great.
Taking 10 breaks in between your cardio? No one will know. Below, 10 must-have fitness apps that will help you tone up and earn some much needed endorphins—on your own terms.
1 
Sworkit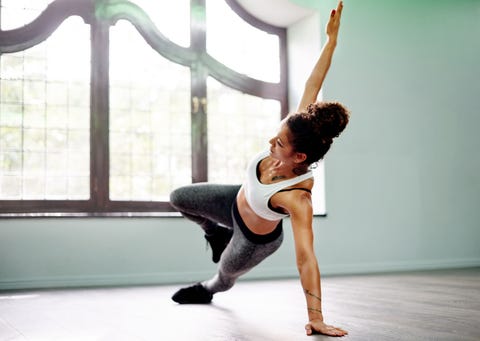 Fitness app
Sworkit
(catchy!) lets you pick your poison through either yoga, cardio, strength training, or stretching. The app comes with a timer from 5 to 60 minutes (lest you *still* haven't purchased a
fitness-friendly smartwatch
) and demonstrates how to do all exercises for the truest beginners. Plus, the healthy mixture of "Okay, I've got this" and "Is this almost over??" intensity sets is a serious plus for those of us who haven't really worked out since gym class.